Travel—the 50 countries I have visited:
Before travel.
After travel.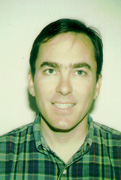 The 50 countries I have visited:

Europe:
Asia:
Africa:
The Americas:
Andorra
Austria
Belgium
Czech Republic
Denmark
Finland
Germany
Great Britain
Greece
Hungary
Iceland
Ireland
Italy
Liechtenstein
Luxembourg
Monaco
Netherlands
Norway
Portugal
Russia
San Marino
Serbia
Spain
Sweden
Switzerland
Vatican City
Australia
China
India
Indonesia
Japan
Korea
Malaysia
Nepal
New Zealand
Singapore
Thailand
Benin
Burkina Faso
Ghana
Ivory Coast
Mali
Morocco
Niger
Nigeria
Togo
Canada
Mexico
USA
Venezuela
The Rules:
Rule #1: How do we tell whether something is a country or not? The diplomatic world seems pretty clear on this point. A country is a place that you might be required to have a visa to enter from anywhere else. Great Britain is a country, but Scotland is not, because no citizen of any country would be required to have a visa when crossing from England into Scotland. I've lost some countries this way: I had traveled to East Germany before the wall came down, but can no longer count it as a separate country from Germany.
Rule #2: What constitutes visiting a country? The diplomatic world is again clear. Visiting a country means doing what you might be required to have a visa to do. Thus, merely being in transit in the airport does not count. I have been in transit in the airport in Tripoli, Libya, and while it was scary, it doesn't add to the country list.
We could define visiting a country a lot of ways: Spending a night there (outside the airport, of course), spending a day there, dating a local, eating a meal. I settled on defining it as getting out of the airport and spending the day there. The country also has to be currently defined as a country: For example, I lost East Germany when it joined with West Germany to become just Germany. I spent a day traveling the length of what was then Yugoslavia on the train, but I didn't get off, so I can't count Yugoslavia, and I can't count the current countries of Macedonia, Kosovo, and Serbia. So it goes.